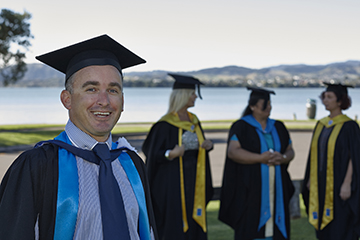 Located in Tauranga in the Bay of Plenty, and accredited by NZQA with approval by the New Zealand Teachers Council and the Social Workers Registration Board, BTI is a highly regarded tertiary education organisation (TEO) providing high quality, sought after biblically-based diplomas, degrees and graduate diploma qualifications in teaching, counselling and social work.
BTI's Vision, Mission and Values
Our VISION – To be a relational, responsive and transformational Christ-following tertiary learning community committed to growing a faithful expression of the Kingdom of God on earth.
Our MISSION – To provide Christ-centred, biblically informed professional preparation, development and research for influential service.
Our VALUES – In terms of our life and work we value:
· a Biblical Christian Worldview as formational
· personal and professional enquiry and integration
· a strengths-based learning and missional community
· Treaty-based relationships within Aotearoa New Zealand
It operates as part of the Christian Education Trust's vision for biblically – based, Christ-centred education from pre-school to tertiary level.
Please visit our website for a list of available qualifications and start dates.